Restaurant
WELCOME!
MULASSANO CAFÈ INVITES YOU TO DISCOVER A WORLD FULL OF CHARM
Safeguard the jewels of the past through the knowledge and dissemination of the beauty of places like Coffee Mulassano. This is the reason why we decided to invest a small portion of our enthusiasm for the construction of this site. We want to use the Internet channel to allow everyone, anywhere in the world troviano to discover this little piece of Italian history.                      So, we can only wish you a pleasant and tasty visit to our new website ... as our unforgettable sandwiches
HISTORICAL ESTABLISHMENTS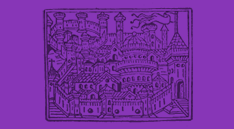 Enhance the places of our history and 'useful and necessary for us and the generations to come ...
READ MORE
SANDWICHES
a plaque that reads: "In 1926, Ms. Angela Demichelis Nebiolo, invented the sandwich" That 's right, in this small establishment with just thirty-one square meters has been invented that product, every day, millions of Italians use for their lunches ...

READ MORE



CATERING

For many years the Coffee Mulassano organizes receptions in various locations in Turin. From historic mansions or in offices or at home. Do you want to organize an event in any place or in your own home or at the office of your choice company.La to rely on the expert hands and full of history ...
READ MORE